Allworx® Verge™ 93xx IP Phones – A New Class of
Mobile-First Business Phones

Real-Time Contact Sharing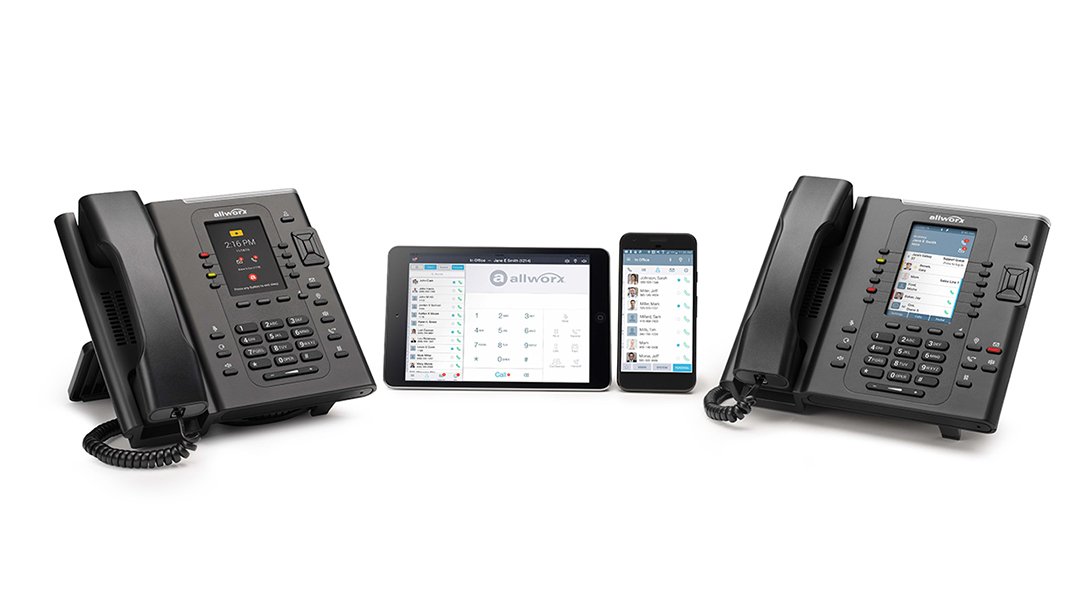 Sizing options to help tailor the correct system with the correct features to your business. Whether you're utilizing SIP, a T1, or even plain old telephone lines, our systems can accommodate your telephone service. Ranging from 12 to 60 concurrent external calls and allowing from 1 to 180 users, there is a system for you.

Today's Technology for Today's Business
Make and take calls from your office phone whether you're in your office or not. Sync your contacts from your email or cell phone with your deskphone. Receive voicemails as an email, or have your phone route calls according to your calendar.